Dry Slopes
NP30 - Alpine skiing & snowboarding
NP30 - Alpine skiing & snowboarding



NP30 Freeski
The latest innovative product from the Neveplast family, destined to revolutionize the entire sector of artificial ski slopes.
Thanks to our passion for skiing, our continuous research & development and the untiring efforts of our team, we have succeeded in developing a product that was still missing in the field of synthetic slopes: a solution to improve the ability of both skiers and snowboarders regardless of their skill.
The NP30 Freeski is very similar to natural snow. Thanks to the revolutionary technology applied and different shapes, it provides an optimal and easy side edge grip. NP30 Freeski is the ideal stage for anyone looking for pure fun and the thrill of the descent while skiing. Skiing on NP30 Freeski is easy, exciting and fun.
The NP30 Freeski has a broad target group: skiers or snowboarders, beginners to professionals. NP30 Freeski is also ideal for high level riders who need to train in parks with excellent glide and easy side grip.
The various testers who helped us develop the new synthetic track include Michela Moioli, who, like us, comes from Bergamo and is aSBX Olympic champion at the 2018 Pyeongchang Games.
Michela Moioli "The new NP30 Freeski gave me an excellent feeling from the beginning. The first thing that comes to my mind is: wow, this is so fun! It feels like snowboarding on fresh snow, it's easy and ideal for any level."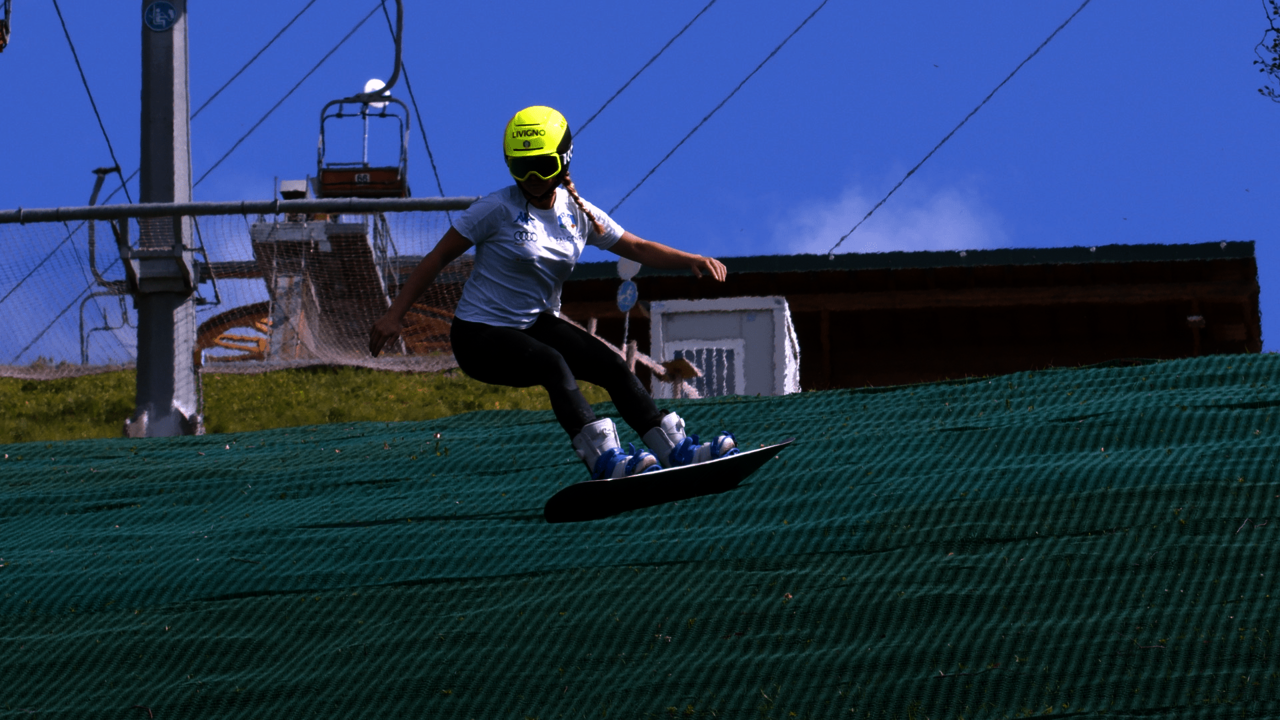 NP30 Alpine
Neveplast was founded on the idea of providing everyone with a cost-effective way to ski all year round, whether in the city or in the mountains. Neveplast plastic slopes in urban areas, are true training halls for skiers and snowboarders. NP30 Alpine are designed both for beginners who learn to ski or snowboard in familiar surroundings, and for experienced athletes who can train as if on snow.

Our projects
Sunkid is one of the world's leading year-round providers of leisure attractions for the whole family. From individually selected attractions to individual overall concepts.