Tubing
The fast-paced leisure fun for indoor and outdoor 365 days a year






Tubing
Our innovative tubing facilities for summer and winter offer your users greatest fun with the greatest possible safety under optimal utilisation of the local conditions. Fast-paced fun is guaranteed with our tubing tyres (tubes) on snow or a plastic slope.
The tubing tracks can be designed to your wishes. The lowest possible construction costs are considered to achieve the highest possible capacity during operation.
The option of year-round use makes this amusement ride an ideal addition to the range of services offered by mountain railroads and Ski Schools, as well as amusement parks, excursion destinations and indoor parks. Sunkid offers everything from a single source. In addition to providing the tubing tyres, we also take on the construction of plastic slopes for summer or indoor tubing and provide the original "Moving Carpet" Person Conveyor Belt as the ideal ascent aid.
THE ADVANTAGES AT A GLANCE
Available in three sizes: Mini, Medium, and Maxi
Firm, very slippery plastic bottom
Robust and water resistant textile cover
Textile can be partly or fully customised depending on model
Evo version: soft seat cushion printed with safety rules inside
Can be used in summer and winter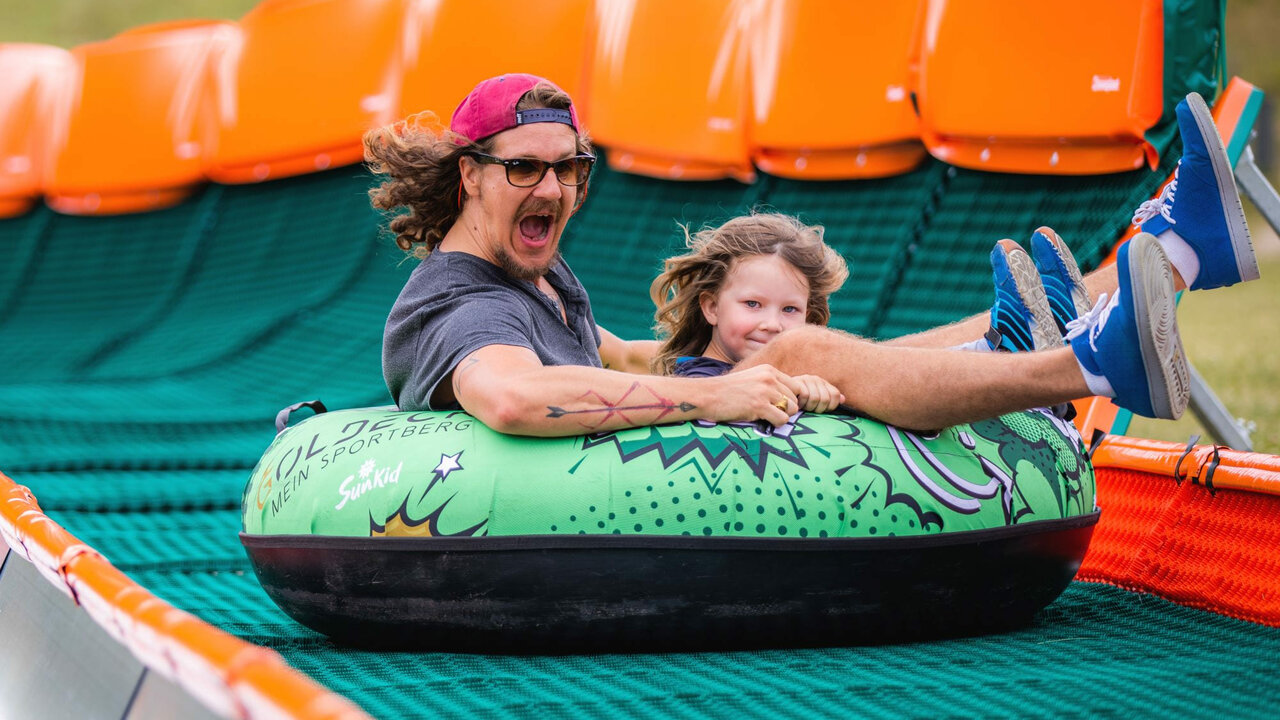 Our projects
Sunkid is one of the world's leading year-round providers of leisure attractions for the whole family. From individually selected attractions to individual overall concepts.