Tubing
Sklide






Sklide
Children from the age of 4 can already whiz down the track sitting upright or semi-upright on the Sklide Bob with a "joystick" in the middle. The Sklide system is quick and easy to assemble and thanks to the parallel tracks, nothing stands in the way of a head-to-head race with the whole family.
Designed for relatively small spaces with a low gradient of 8-15%, Sklide meets the growing need for greater flexibility in theme parks, adventure parks, shopping malls, as well as at events and many more. The product is not only child-friendly, but also environmentally friendly, as it does not require electricity or water to function and can be inserted into the context in a completely environmentally friendly way.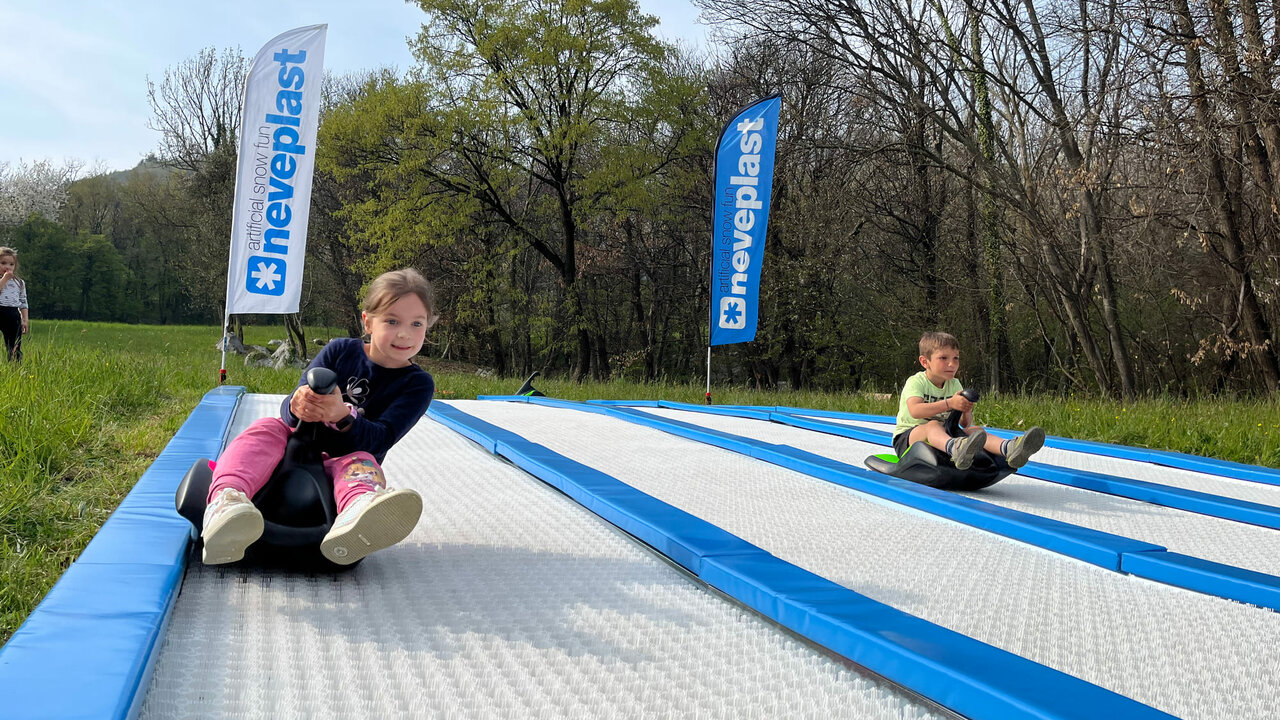 Our projects
Sunkid is one of the world's leading year-round providers of leisure attractions for the whole family. From individually selected attractions to individual overall concepts.